The Power To Make Your Dreams A Reality.
Barn Style Storage Shed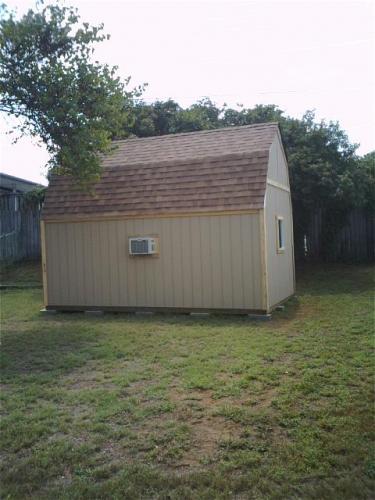 (Click photo for larger version)
Barn style storage building with gambrel style roof, wall mounted AC unit, screened slider window, and double doors at the front. 10\'x14\' model shown unpainted. (Client desired to finish it themselves.) Contact us for price sheet that includes available sizes and upgrade options.
Copyright 2008-2018 Dunamis Construction™, a Member of The Integrity Investment Group™ Family. All rights reserved. Design by
ml
.