The Power To Make Your Dreams A Reality.
Bathroom Remodel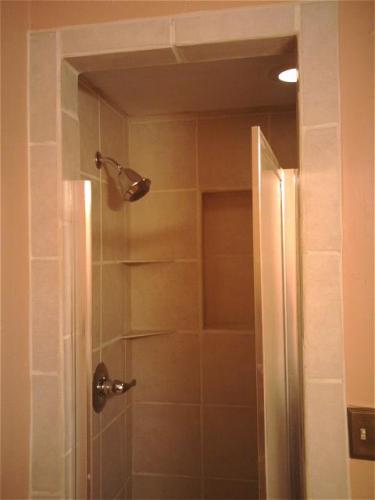 (Click photo for larger version)
This remodel featured: new sink and cabinet hardware upgrades; new paint; complete shower demolition and replacement of leaking shower pan; modification of shower drain location & elevation of shower head height; installation of new shower tile; included upgrades of tile soap shelves, a recessed shower niche in the back wall, a new tiled shower seat and upgraded shower door.
Copyright 2008-2018 Dunamis Construction™, a Member of The Integrity Investment Group™ Family. All rights reserved. Design by
ml
.