The Power To Make Your Dreams A Reality.
Bathroom Remodel After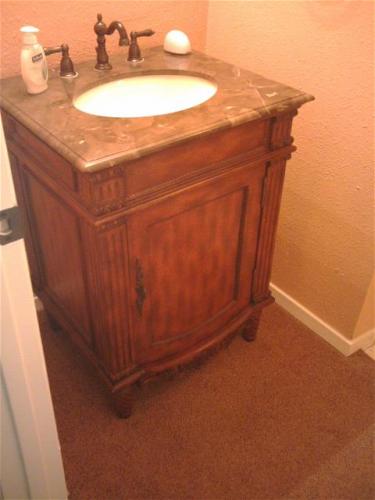 (Click photo for larger version)
This remodel featured: carpet replacement with premium carpet and upgraded carpet pad; existing built-in cabinet removal and drywall repairs; new furniture style vanity cabinet installation with new sink & faucet hardware; trim upgrades; new paint; and bathroom hardware upgrades.
Copyright 2008-2018 Dunamis Construction™, a Member of The Integrity Investment Group™ Family. All rights reserved. Design by
ml
.