The Power To Make Your Dreams A Reality.
Fishing Dock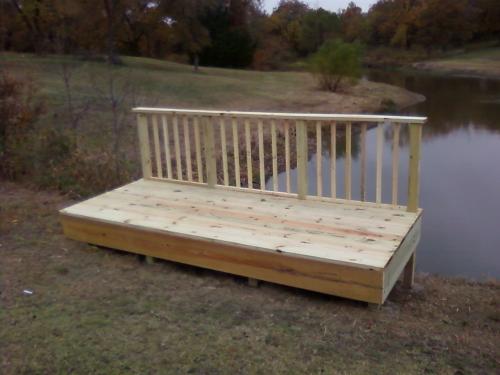 (Click photo for larger version)
This project featured: custom pressure treated fishing dock at edge of private lake; construction included solid concrete footing piers poured above grade, 2\"x12\" structural framing and pressure treated continuous post framing at front for lean rail stability.
Copyright 2008-2018 Dunamis Construction™, a Member of The Integrity Investment Group™ Family. All rights reserved. Design by
ml
.